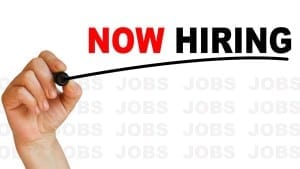 Part-time bookkeeping position open for a small but growing bookkeeping business in Oakland. While the position is presently two days/week, it will likely move to three days/week within a few months. The ideal candidate has management experience and is looking to grow with the company into a management position.
---
Candidate requirements:
Bookkeeping experience or at least have an understanding of financial statements, bank reconciliations, debits and credits, and cash vs. accrual.
Desire to work for a small, growing business
Computer savvy (familiar with keyboard commands in Excel and Quickbooks, and use the 10-key keypad without looking at it).
Interest in future management. Managerial skills will include reviewing bookkeeper's work, keeping a positive and encouraging attitude in the office, and an ability to work well with clients. Manager role may come quickly, as new clients are coming on board every month.
---
About us:
Bookkeeping and preparing monthly financial statements for small businesses in the Bay Area. We have a diverse base of clients – local radio station, dog walking business, real estate management, musicians, marketing companies, bars, non-profits, consultants, attorneys, doctors, and more. We are located in a new co-working space in Jack London square. The building is across the street from the water, has a full kitchen, ping pong table, pool table, and a space for a mid-day yoga/stretch.
Please reply to Jeff Kohn, CPA with a resume and cover letter. In the email subject line, please write: Bookkeeping Position – (Your Name).
Thank you,
Jeff
www.kohnacctg.com